The founders of the Focus Dance Club Studio are Andrii Kamyshnyi and Karina Shpakovskaya. They are Austrian Ten-dance champions, bronze medalists at the World Championship 10 Dance Professionals 2022, 1st in the world ranking in Ten-dances (WDSF 2019-2022), silver medalists at the European Cup, professional dancers and licensed ballroom dance teachers with years of teaching-experience, adjudicators.
Andrey and Karina are specialists in 10 dances, consisting of the Standard dances (Waltz, Tango, Viennese waltz, Foxtrot, Quickstep) and Latin dances (Samba, Chachacha, Rumba, Pasodoble, Jive). They are also proficient in other dance styles such as Hip-Hop, Dancehall, Jazz-modern, Hills, Salsa and more.
One of Andrey and Karina's keys to successful coaching is, that they are active dancers themselves. Not resting on their achievements, not resting on already earned titles, they are constantly in the process of learning and continue to work on themselves.
They improve their own dance technique with world famous coaches, they participate in international competitions, all whilst preparing their students to perform in competitions. They constantly study the latest dance trends and mastering new dance styles!
Our dance teachers work creatively and inventively on their dance routines and generously share their knowledge and skills with their students.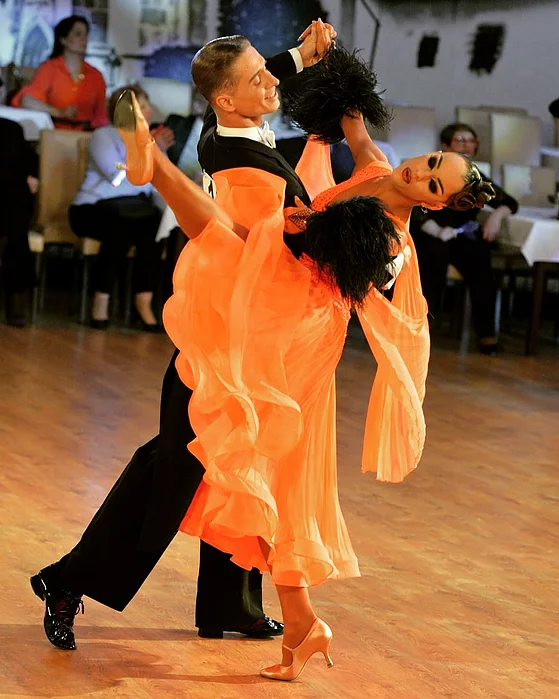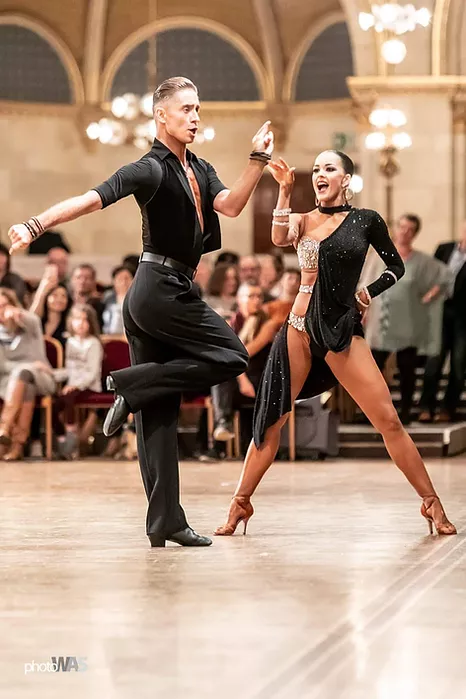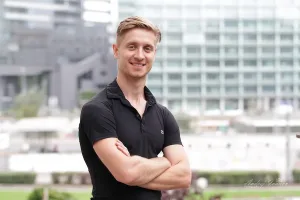 Andrey started his dancing career at a very young age at the Harmony Dance Club in Dnepropetrovsk, Ukraine. His first ballroom dance competition was in 1996. Already at that time Andrei and his parents had the desire to connect their lives and professional activities with dancing. After several years of hard work and many training camps, including those with the Ukrainian national team, Andrei achieved the title "Champion of Ukraine" and the title "Master of Sport".
His fame in the Ukraine has brought him several interesting offers from foreign clubs and for several years Andrey represented different countries such as Estonia and Spain. Along with his partner Andrey won the bronze medal in the Estonian 10 Dance Championship and was also a finalist at the Spanish Championship.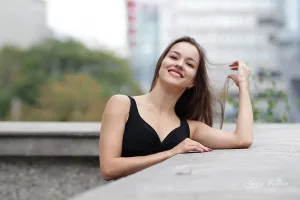 Karina started dancing at the age of 6, by doing gymnastics and ballet. At the age of 9 she developed an interest in ballroom dancing as a sport and her parents encouraged her to do so. The though competitions in St. Petersburg did not stop Karina from becoming a bronze medalist at the St. Petersburg Championship. With her partner, Karina has also successfully performed at major international competitions such as "Blackpool" and "Russian Open".
Andrey and Karina became a dance couple in 2013, when the dancers were both searching for a new dance partner. The couple originally represented Ukraine.
Already in 2013 Andrey and Karina were silver medalists at the Ukrainian Cup and were able to qualify as Ukrainian representatives at the European Cup, where they became 2nd place.
In 2015 Andrey and Karina started representing Austria and joined the national team. Already in 2016 they managed to become silver medalists at the Austrian Championship in 10 dances, as well as finalists at the Austrian Standard and Latin championships. In 2019, the pair reach the top and took 1st place at the Austrian 10 Dance Championships. This outstanding result gave Andrey and Karina the opportunity to represent Austria at the 2019 European 10 Dance Championships in Kosice, Slovakia. By being in the semi-finals, the couple managed to bring home Austria's best result in the last 10 years, at this tournament.
Andrei and Karina have also represented Austria and at many international competitions in countries such as Slovenia, Hungary, Estonia, Lithuania, Latvia, Germany, Spain, Italy, Cyprus, Georgia, Russia, America, Thailand and others.
These competitions have brought the couple finale places and prize places. Karina and Andrey are above all the first couple in the world ranking of the World Dance Sport Federation in 10 Dances.
The massive amount of international competitions and training camps makes Andrey and Karina experienced dancers and teachers who keep up with modern dance fashion and trends.
"Dancing is our passion, and we are more than happy to share it with you!
With years of experience in working with students of different ages, we quickly find the right training method for everyone.
We invite you and your kids to our dance classes at the studio!"
Andrey and Karina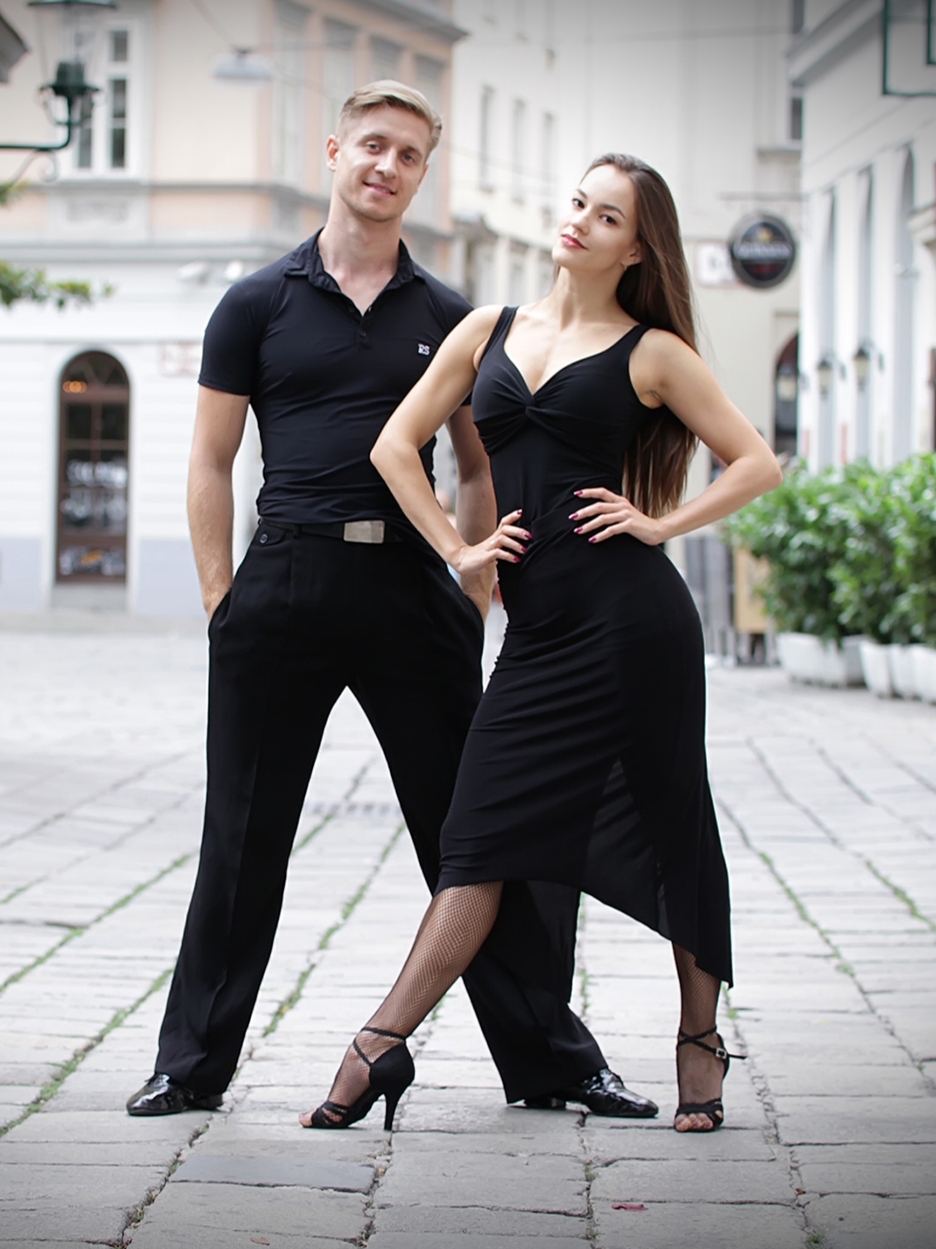 Not only their practical and competitive experience, but also their theoretical training in ballroom dancing makes Andrey and Karina experienced teachers. They've had dance training in Russia, Ukraine as well as in Austria. You can check out their diplomas.